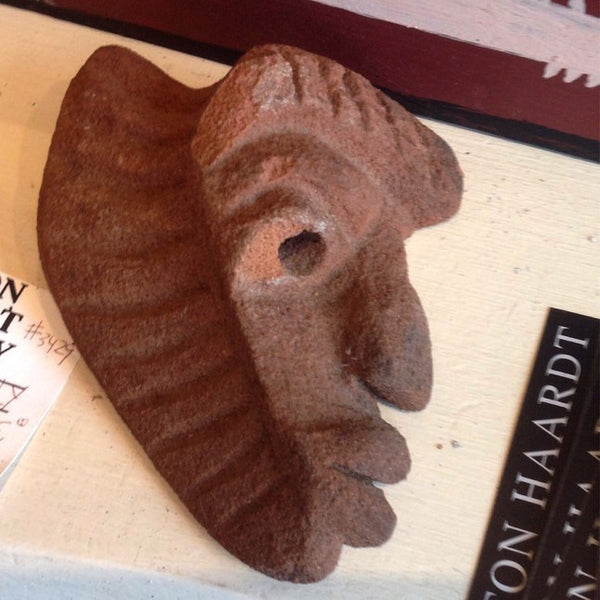 SOLD - Lonnie Holley
---
---
---
*SOLD*
"Face"  
Sandstone Sculpture 
5" x 4" x 5" 
Artist Lonnie Holley's first pieces were sandstone carvings. He made over the years numerous sandstone carvings.


In a photograph from Collection of Jimmy Hedges Rising Fawn paper collection housed at Archives of American Art, Lonnie Holley sits in the middle of a forest. Closer inspection reveals that these beige and cocoa-colored rocks are actually numerous carved portraits and sculpture made from a sandstone-like material.

Holley first learned to cut this soft stone out of necessity. When two of his nieces were killed tragically in a house fire in 1979, Holley carved their tombstones out of the only material he could find in his hometown of Birmingham, Alabama. This "sandstone" is actually chemically bonded sand made to cast metal pipe—a by-product of the iron and steel industries that thrived in the city until the late twentieth century. Lonnie found much of the discarded sandstone from Birmingham's Schloss furnaces. Holley made tombstones and later, sculptures, out of material that itself was an elegy for a lost past.
#2019LH           
---
Share this Product
---
---
---